desk-bed-transformation / project supported by

Julius Blum GmbH
"Private/Shared" addresses the problem of the ever-decreasing living space in cities and tries to offer a solution that makes it easier for people to share their living space (especially during their own absence) without endangering their privacy. 
The possibility of transforming a desk, which only the main user(s)* in the apartment needs, into a guest bed allows the most private room of an apartment, the bedroom, to remain closed to outside guests.
An integrated scissor pull-out in three axial directions allows the extension from a compact unit to an elastic support surface for a mattress, which can also be stored in the back of the table.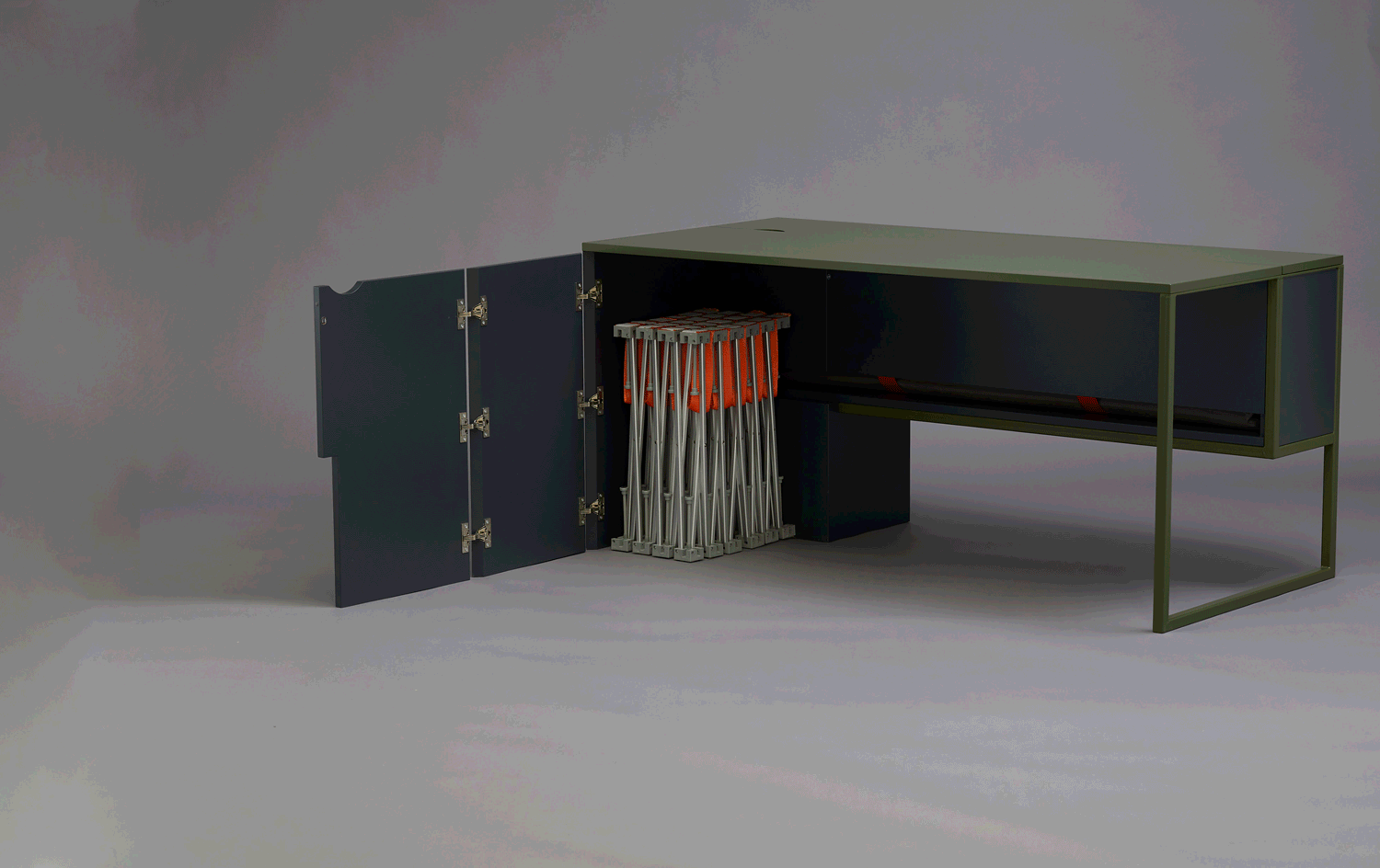 PHOTO CREDITS: Paul Schütz - Digitale Fotowerkstätte Universität für angewandte Kunst